Engaging characters, an interesting plot full of secrets, and a solid writing style and voice make this book well worth reading, but the small town in Germany where the story unfolds was what drew me strongly into the book and kept me eagerly reading. Germany's folk and fairy tales are woven into the story of children who simply have vanished from their town, both in the present and in the past. Katharina Linden's recent disappearance has caused fear and worry in the town and Pia wants to solve the mystery. Blame is assigned to a logical "villain", but the reader is left wondering throughout whether this is too obvious a solution. Helen Grant lived in the town of which she writes, which adds authenticity to the voice. Some very scary  things happen as the book progresses. I expected it to be a bit lighter despite the disappearances when I began the book, but it turned out to be a mixture of coming of age and a chilling mystery!
Cat's Cradle by Kurt Vonnegut
I am a fan of Kurt Vonnegut's work and Cat's Cradle has been waiting on my to-read list for a long while now. I find that the more familiar I am with Vonnegut, the more I like his sharp satire and wit. I do think it helps to have some memory of, or connection to the subject, time period and societal norms he's writing about as well.  In this case, I was intrigued by the focus on the day "the bomb" exploded. Of course, I enjoyed all of the sub plots and twists and turns that Vonnegut throws into the mix. Ice-nine, Bokononism and connecting "soles" were among my favorites. Quite enjoyable!
Travel to Prague, Czech Republic
Prague is a city I want to visit, but I certainly hope that when I do I have an easier time than Nora and her friends do! Of course, they are involved in a Da Vinci Code type mystery (but not a copy-cat story) with high stakes including the murder of Nora's best friend, Chris. Deception plays a major role in the unveiling of the many mysteries of the Lumen Dei. The story of the past is told in letters as the current day action unfolds. Wasserman's writing is exciting and she leaves us unsure of some of her characters until the end. If you enjoy a good mystery and strong writing, The Book of Blood and Shadows is highly recommended!
This Full House has a great story line, but what I liked best was the science! The reader gets to experience some of the knowledge that the main character, LaVaughn, learns in "Summer Science" before her senior year in high school and then in the "Women in Science" program in which she excels. I understand more about DNA testing and how it works than I ever thought I could glean from a work of fiction written in blank verse. The writing was so good that it was woven right into the plot or, when separated as an actual science lesson,  never dry but full of description and interesting anecdotes. This Full House is the 3rd book in the "Make Lemonade Trilogy", but it could  easily stand alone, too.
Join me in a day of reading!
Saturday, April 27th
1) What fine part of the world are you reading from today?
Gig Harbor, WA
2) Which book in your stack are you most looking forward to?
Life After Life
3) Tell us a little something about yourself!
I'm a high school librarian and avid reader!
I hope to finish:
Life After Life by Kate Atkinson (about 100 pages to go) Completed!
Noah Barleywater Runs Away by John Boyne (audio, about an hour left) Completed!
The Birth House by Ami McKay (about 200 pages to go)
Crime and Punishment by Fyodor Dostoyevsky (audio, 3 hours to go) Completed!
Hattie Big Sky by Kirby Larson (about 200 pages to go)
I enjoyed the day and read for 17 hours!
 Highly Recommended!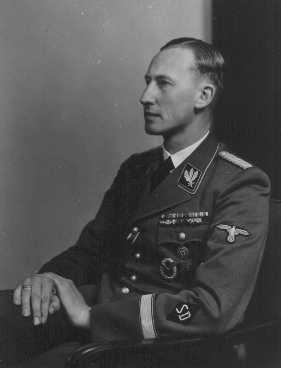 Reinhard Heydrich, chief of the SD (Security Service) and Nazi governor of Bohemia and Moravia. Place uncertain, 1942. — National Archives and Records Administration, College Park, Md.
What an interesting book this was to read! Binet lets you know he is writing a book from the start and points out that he wants everything to be historically correct, yet he is still writing a novel. His way of telling the history of Reinhard Heydrich and his place in the Third Reich is fascinating and unique and I found myself glued to the pages. I did not know the name of Reinhard Heydrich as well as I knew some others in the Nazi ranks, but I do now and his name will forever send shivers down my spine like the mention of Mengele and his experiments has over the years. Heydrich was better known to me as "The Butcher of Prague" and I was familiar with many of his terrible deeds. As the assassination attempt grew closer, the pace picked up even more and I was enthralled to the bitter end!
When I was growing up, we had copies of some of Degas' paintings of ballerinas on our walls. I took ballet and envisioned a beautiful world for these lovely dancers. When I read The Painted Girls, I thought I would be immersed in the intersecting worlds of art and dance and I was, but it was a much darker world than I expected. The story is narrated by two sisters making different choices about how to survive their poverty without losing all of their dreams for a future. Buchanan writes in an engaging style and I was impressed by her abilities in describing a sometimes dismal environment with beautiful language. I will never look at the art of Degas or his contemporaries in quite the same way and I am glad that the status of women in the arts and in life has improved. There are adult situations in this book, so consider your reading tastes before choosing this book.
I recently finished two powerful books by Robert Cormier, an original master of books written for young adults. Both of the books are psychological thrillers, Cormier's primary genre. Heroes brings a decorated veteran of WWII back to his hometown, Frenchtown, but he enters without recognition because a good portion of his face was blown off when he fell on a grenade, saving his fellow soldiers' lives. He has brought his gun, and has plans that are not heroic, but vengeful. He is waiting for another "hero" from Frenchtown to return who he holds responsible for causing his problems. The story took a different route than I thought it would, but otherwise met my expectations for Cormier's writing. The plots are engaging and the writing is emotional and sophisticated.
I liked We All Fall Down even more than Heroes. A house is vandalized by four teens and Jane's  sister is left in a coma. "And the Avenger has seen it all." Many questions have to be answered. Who is the Avenger? Will he get revenge? And what about the four teens? Will justice be done? The book leaves you guessing right down to the wire!
Fascinating video on fact and fiction on the Internet:
See on Scoop.it – New Librarianship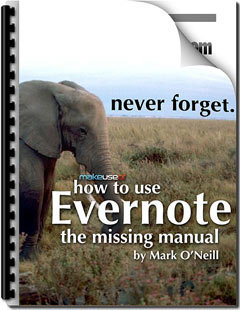 Ken's Key Takeaway:
I knew about the OCR in photos. I did not know about the OCR .pdf function. Awesome!
Ken
Are you a digital packrat? Are you in need of a searchable repository for everything you want to recall later? Does the idea of automatic OCR (Optical Character Recognition) for all your scanned PDFs get you excited in a way only seriously organised people could ever understand? If so, Evernote is the tool you need right now – and we've got the perfect manual to get you started using it like a professional.
Downloads are free from MakeUseOf – just tweet about the product you want. -JL

See on www.makeuseof.com
My husband has shared his love and respect for the work of Edward Curtis and the west he photographed throughout our marriage. We have some of his prints in our home as well as two paintings that incorporate his photos. When our children were young, we traveled through 6 western states visiting many of the sites described in this survey of the photographer's struggle to photograph the native people of the west before they were overrun by white culture. I can't describe in words the beauty of Canyon de Chelly.  We traveled to the bottom of the canyon by jeep with a Navajo guide who told the story of her people. It is the most awe inspiring place I have had the privilege to visit. Egan writes in an engaging narrative style and includes many of the photographs that Curtis took as he tried to preserve our knowledge of Native culture. Highly recommended!